Risk-Free In-Office Medical Marijuana Assessments
Schedule an appointment at this location below. Additional dates and times are also available by contacting us at (850) 906-5000. Patients must be 21 or older.
What do I need to bring to my appointment?
MMTC providers request that you bring supporting documentation with your diagnosis or prior treatment to the clinic at the time of your initial appointment. In addition, please bring identification or proof of Florida residency.
Do I need the Registry ID card first?
No. In fact, a medical cannabis provider such as those at our clinics must qualify you and complete an assessment before you can be assigned a patient ID number, which you need in order to apply for the card through the state Office of Medical Marijuana Use.

Do you take my insurance?
Unfortunately medical cannabis is still federally illegal, therefore no insurance company has elected to cover cannabis-related treatments.
Is my medical information secure?
We take all necessary measures to be 100% HIPAA compliant. Any personal health information you provide is completely safe and secure.
11981 SW 144 Court, Suite 101
Miami FL 33186
About Dr. Rodriguez De La Torre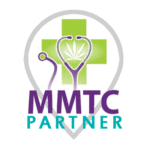 Dr Rodriguez was born in Havana, Cuba and became a naturalized citizen in 1966. He attended University of Miami Undergraduate School and graduated with honors. He then attended University of Miami Medical School where he also graduated with honors in Biochemistry, which helped him to become extremely knowledgeable in nutrition and medication interactions. Throughout his medical career, he has maintained a private practice as a primary care physician. In addition to that, the doctor is experienced in medical education, medical director positions, hospital setting and research.
"Patient education is vital in our office. We believe in listening and taking time with patients not only to provide the best medical care possible but to give patients confidence in understanding their health."
Medical Marijuana Events Near The Hammocks
Patient Transfer Pricing
$49 initial assessment for transferring patients
Unsatisfied with your current provider? MMTC wants to help you out.
$49 initial assessment for patients who already have a registry Florida ID card and are looking to switch medical cannabis doctors.
Applies only to select MMTC clinic locations. This discount is available year-round.
Veterans Discount
10% discount
MMTC offers a 10% discount to veterans on all clinic services.
Applies to all MMTC clinic locations. This discount is available year-round.
The Hammocks Patient Testimonials
Click here to read patient testimonials, or click here to tell us about your medical cannabis experience