Risk-Free In-Office Medical Marijuana Assessments
Schedule an appointment at this location below. Additional dates and times are also available by contacting us at (850) 906-5000. Patients must be 21 or older.
9835 SW 72 ST Suite 203
Miami, FL 33173
MMTC MIAMI
MMTC MIAMI 9835 SW 72 ST Suite 203, Miami, FL 33173
About Dr. Rodriguez De La Torre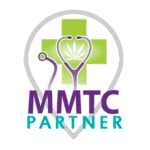 Dr Rodriguez was born in Havana, Cuba and became a naturalized citizen in 1966. He attended University of Miami Undergraduate School and graduated with honors. He then attended University of Miami Medical School where he also graduated with honors in Biochemistry, which helped him to become extremely knowledgeable in nutrition and medication interactions. Throughout his medical career, he has maintained a private practice as a primary care physician. In addition to that, the doctor is experienced in medical education, medical director positions, hospital setting and research.
"Patient education is vital in our office. We believe in listening and taking time with patients not only to provide the best medical care possible but to give patients confidence in understanding their health."
Medical Marijuana Events Near Kendall
Medical Marijuana Awareness Seminar
Wednesday October 3 | 1:30pm-4pm
Patient Transfer Pricing
$49 initial assessment for transferring patients
Unsatisfied with your current provider? MMTC wants to help you out.
$49 initial assessment for patients who already have a registry Florida ID card and are looking to switch medical cannabis doctors.
Applies only to select MMTC clinic locations. This discount is available year-round.
Veterans Discount
10% discount
MMTC offers a 10% discount to veterans on all clinic services.
Applies to all MMTC clinic locations. This discount is available year-round.
Dispensaries Near Kendall
SURTERRA
1523 Alton Road, Suite 9
Miami Beach, FL 33139
Kendall Patient Testimonials
Click here to read patient testimonials, or click here to tell us about your medical cannabis experience