Risk-Free In-Office Medical Marijuana Assessments
Schedule an appointment at this location below. Additional dates and times are also available by contacting us at (850) 906-5000. Patients must be 21 or older.
What do I need to bring to my appointment?
MMTC providers request that you bring supporting documentation with your diagnosis or prior treatment to the clinic at the time of your initial appointment. In addition, please bring identification or proof of Florida residency.
Do I need the Registry ID card first?
No. In fact, a medical cannabis provider such as those at our clinics must qualify you and complete an assessment before you can be assigned a patient ID number, which you need in order to apply for the card through the state Office of Medical Marijuana Use.

Do you take my insurance?
Unfortunately medical cannabis is still federally illegal, therefore no insurance company has elected to cover cannabis-related treatments.
Is my medical information secure?
We take all necessary measures to be 100% HIPAA compliant. Any personal health information you provide is completely safe and secure.
810 Scenic Hwy Suite C Pensacola, FL 32503
About Dr. Michelle Beasley
Dr. Michelle Beasley is the first medical doctor in Pensacola to accept new patients for treatment with medical marijuana. Currently she is most commonly treating patients with cancer, muscle spasms, and seizures, but is qualified and specially trained to work with patients with other conditions. Dr. Beasley has a background as a practicing pediatrician.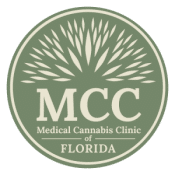 Dr. Beasley brought her previous medical marijuana practice under the MMTC umbrella and now oversees our Pensacola location.
Medical Marijuana Events Near Pensacola
Patient Transfer Pricing
$49 initial assessment for transferring patients
Unsatisfied with your current provider? MMTC wants to help you out.
$49 initial assessment for patients who already have a registry Florida ID card and are looking to switch medical cannabis doctors.
Applies only to select MMTC clinic locations. This discount is available year-round.
Veterans Discount
10% discount
MMTC offers a 10% discount to veterans on all clinic services.
Applies to all MMTC clinic locations. This discount is available year-round.
Pensacola Patient Testimonials
AM, 54
Pensacola
– 3 months on medical cannabis
– Arthritis, insomnia, chronic pain
– Previously treated with a nonbenzodiazepine sleep medication
Chronic arthritis and insomnia have plagued me for decades. In addition, 2 joint replacement surgeries last year resulted in even more pain and sleeplessness. Although offered [a nonbenzodiazepine sleep medication] by my doctor, I hated taking it due to the side effects, let alone the threat of addition to this dangerous drug. Thanks to a medical marijuana prescription, I have achieved a consistent sleep pattern and pain management, without the risk of traditional medications. This should be an option for Americans in every state, and not held up due to lobbyists for large pharmaceuticals. I'm convinced there is no better, AND SAFER, option for me to live a comfortable and pain free life.