Veterans, please accept a 10% discount in thanks for your military service.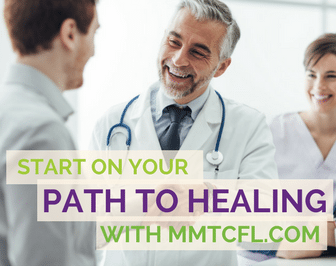 Schedule an Appointment

Contact us at (844) 682-8261 to schedule an in-person assessment at the MMTC location nearest to you
FREE Online Pre-Qualification Consultation



(Optional)



This online Telemedicine eVisit assessment will establish your relationship with MMTC and answer questions about the process and your medical marijuana needs.
First Face-to-Face Consultation – $299
You will meet face-to-face with your MMTC physician for an in-person evaluation.

You will receive your full medical marijuana recommendation.

100% Risk Free, Money Back Guaranteed Assessment
Florida law requires that you meet with your provider two times per year. The fee for your second 6-month cycle will only be $99.
Details about the Process
You can meet with an MMTC practitioner or patient care coordinator from the comfort of your home computer or smartphone. Schedule an appointment online through the eVisit link or our MMTC Android and IOS supported app. You can also schedule your appointment by contacting us at TOLL FREE at (844) 682-8261. The eVisit platform offers you both quality care and convenience. This live video appointment gives you the opportunity to ask questions about the process before committing to a clinic visit.
When you choose to go further and schedule an office visit with your physician, your appointment can have a very personal focus as you discuss available options that meet your individual medical marijuana needs. Medical Marijuana Treatment Clinics of Florida is rapidly expanding and currently operates clinics in Jacksonville Beach, St. Petersburg, Tallahassee, The Villages, Miami, Longwood/Orlando, Pensacola, Fort Walton, and beyond.
For patients that meet the State of Florida criteria, we will enter an order in the Office of Compassionate Use Registry for medication to be dispensed from the licensed dispensary of your choice.
Say goodbye to long wait times & the commute to the doctor's office! With eVisit you can connect with your doctor whenever is convenient for you. Request a visit and see your doctor from home, work or travels. It's that simple! Our app supports both iOS & Android.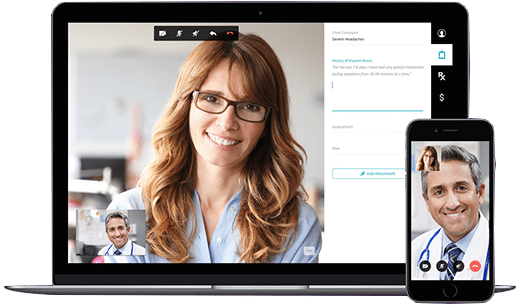 How does eVisit work?

If you're a new user, the first thing you'll do is create an eVisit account. Then, you'll answer a few questions about your condition and click the "request eVisit" button at your scheduled appointment time. Your doctor will receive your request, and let you know when they'll be ready to see you. Once you accept the visit, you'll be connected to your doctor via 2-way video from your computer or smartphone. Your doctor will interact with you, answer your questions, and if needed, submit your medical marijuana recommendation.

What is the eVisit app?

The eVisit app lets you connect with your doctor through easy-to-use, high-resolution, secure 2-way video conferencing for quick, convenient treatment.

Is my medical information secure?

Yes. The eVisit telemedicine option is 100% HIPAA compliant, so any personal health information you provide is completely safe and secure.

Do I need any special equipment to use eVisit?

You do need a few basics: a computer with a webcam and microphone, or a compatible mobile device (tablet or smartphone).  If your computer or mobile device already has an integrated camera and microphone, you shouldn't need any extra equipment to get started.

I'm not very tech-savvy. Is eVisit still for me?

Yes! The eVisit telemedicine option was designed to be very user-friendly. Imagine Skype, but with a few more bells and whistles to give you and your doctor everything you need to have a successful visit.

What conditions can my doctor treat via eVisit?

Doctors can use eVisit to treat and manage a wide range of conditions. We are scheduling appointments via eVisit to see patients that would benefit from treatment with medical marijuana.

How do I get the eVisit smartphone app?

The eVisit smartphone app is available for download on your iPhone or Android device.