Risk-Free $299 In-Office Assessments and Complimentary Customer Care | Contact Us Toll-Free at (844) 682-8261 | Patients must be 21 or older.
Veterans, please accept a 10% discount in thanks for your military service.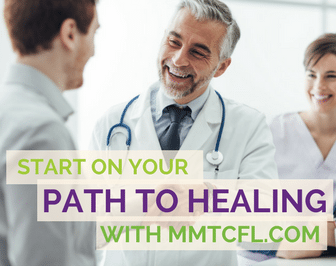 INITIAL IN-OFFICE ASSESSMENT – $299

Contact us at (844) 692-8261 or click on the calendar below to schedule your risk-free in-person appointment at the MMTC location nearest you. Patients must be 21 or older.
Initial 6-Month Follow-Up – $99
For more appointment times and dates, click the city where your clinic is located. Patients must be 21 or older.
First Face-to-Face Consultation – $299
You will meet face-to-face with your MMTC physician for an in-person evaluation.

You will receive your full medical marijuana recommendation.

100% Risk-Free, Money Back Guaranteed Assessment

Patients must be 21 or older.
Florida law requires that you meet with your provider two times per year.
The fee for your second 6-month cycle will only be $99.
What do I need to bring to the clinic?

MMTC providers require that you bring documentation of diagnosis and prior treatment for your condition to the clinic at the time of your initial appointment, ID such as a driver's license, proof of Florida residency (can be a Florida driver's license, a utility bill in your name, etc.), and a form of payment.

Why do I have to bring proof of diagnosis if I'm going to see a doctor/PA anyway?

The highly-regulated nature of cannabis means that it requires a very specific set-up, training, and series of licenses in order to prescribe it, which makes it very difficult for a GP to integrate this treatment into a practice. By designating MMTC clinics as  medical marijuana centers specifically, we can simplify the process for both doctor and patient, and ensure that patients get more individualized treatment. A lot of variables go into how different types of medical marijuana affect a person, so upon picking up a prescription for the first time, it's not unusual for provider and patient to keep in contact via phone for the first couple weeks and then in the days following dosage changes. This way, the provider can help and advise the patient on making adjustments to their dosage and/or prescription until it's most effective for the individual!

Do I need the Registry ID card first?

No. In fact, a medical cannabis provider such as those at our clinics must qualify you and complete an assessment before you can be assigned a patient ID number, which you need in order to apply for the card through 

the state Office of Medical Marijuana Use

.




Do you take my insurance?

Unfortunately medical cannabis is still seen as "alternative" medicine, so it is up to the insurance provider whether to cover it or not. As of yet, no insurance will cover medical cannabis.

Is my medical information secure?

Yes. We are a legitimate medical operation, and therefore take measures to be 100% HIPAA compliant. Any personal health information you provide is completely safe and secure.
Still have questions?
Give us a call at 844-682-8261 or click the blue Help button in the bottom right of the screen.
215 Imperial Blvd, Suite A-1